Nutritional Guidance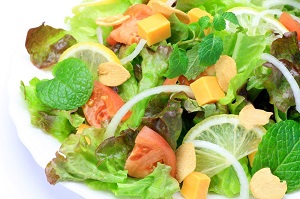 Are you struggling to shed those last 5 pounds even after hitting the gym on a regular basis? Do you tell yourself you're going to eat better but still find yourself snacking or getting those quick and easy fixes? Do you just not know what to eat, when to eat, or how to make a nutritious meal? We have been there and we can help!
Menu Plans
At Core Identity we want to take nutrition one step further by providing our clients exclusive menu planning and item specific shopping guides to ensure ultimate success. These easy-to-follow menu plans keep your clean-eating lifestyle on track and take the guesswork out of mealtime. Our balanced meals comprised of fresh seasonal produce ensure that your metabolism is always fired up.
For those clients that have completed our comprehensive training program we offer extended menu planning. These menu plans will be a continuation of the menu plans that our clients were already getting tailored specifically to their needs without the weekly meetings and personal training. This is a great way for our clients to continue to eat correctly.
Meal Preparation & Instruction
With fast food joints and convenience stores filled with soda pop and candy on every corner it's no wonder that in today's society our health issues are directly related to what we are feeding our bodies. Fortunately, Core Identity is here to help you feed your body correctly. At CID we strive to teach you how to use every whole food out there to produce the most beneficial "diet". CID's chefs will teach you how to properly clean and store your food, what to eat, and when to eat it so that your body can get the full benefits of what is being put into it daily.
Eating healthy can sound expensive, overwhelming, or even worse- tasteless. However, with Core Identity's cooking classes we make eating healthy a breeze. The meals you will be taught to prepare are gentle on your wallet, nutritious and, even better, delicious. Our classes include hands on meal preparation and can be combined with the menu plans that are a part of your CID delivered program or scheduled separately for you and a couple friends. Just think, you could have your own personal chef teaching you how to make a masterpiece that you and yours can fully enjoy and feel good about eating.